Trolling For Tinfoil
Saturday, April 23, 2005
Why I love Fark Photoshop Contests
Fark
Rules.. Most days.
Granted, I get really tired of all the flame wars, but it's a pretty good cross section of the 'net universe.
I love this one..The winner of the first annual Bagdad Custom Auto Show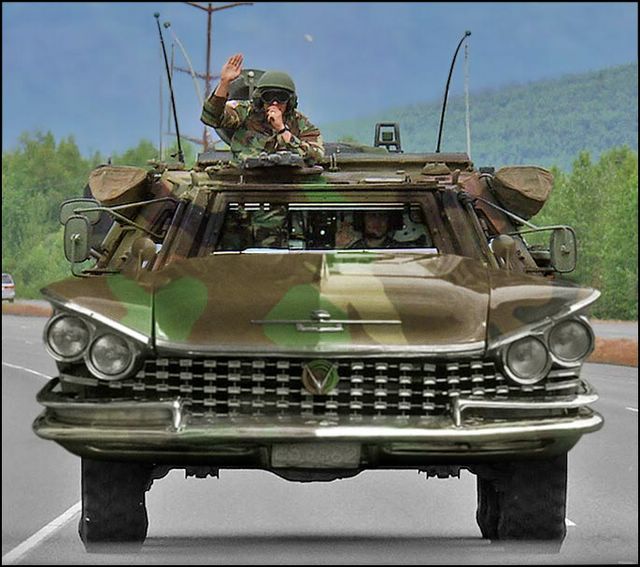 This one is good- Being tested at Aberdeen for perimeter defense, or so I hear

.